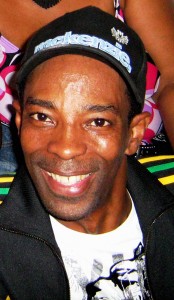 I have been working in radio since 1993 in between as a roadie/tour manager/bass player.
I have a great love for ska, reggae, northern soul, punk rock, and many more plus have a great love for mash ups.   (Sounds like my show mashing up everything in 3 hours!
In my spare time still love to hunt down vinyl records(sad really) and travelling.
Since i joined Susy, i'm having fun working with a great team having fun with the music and most of all having fun. Tune in every Thursday evening from 9pm and join in!