What do five Boris Johnsons, working from home, and 101 Dalmatians have in common?  Well after an absence of three years due to the pandemic, the Pram Race returned to Oxted yesterday and these were some of the fancy dress themes for this year's entries.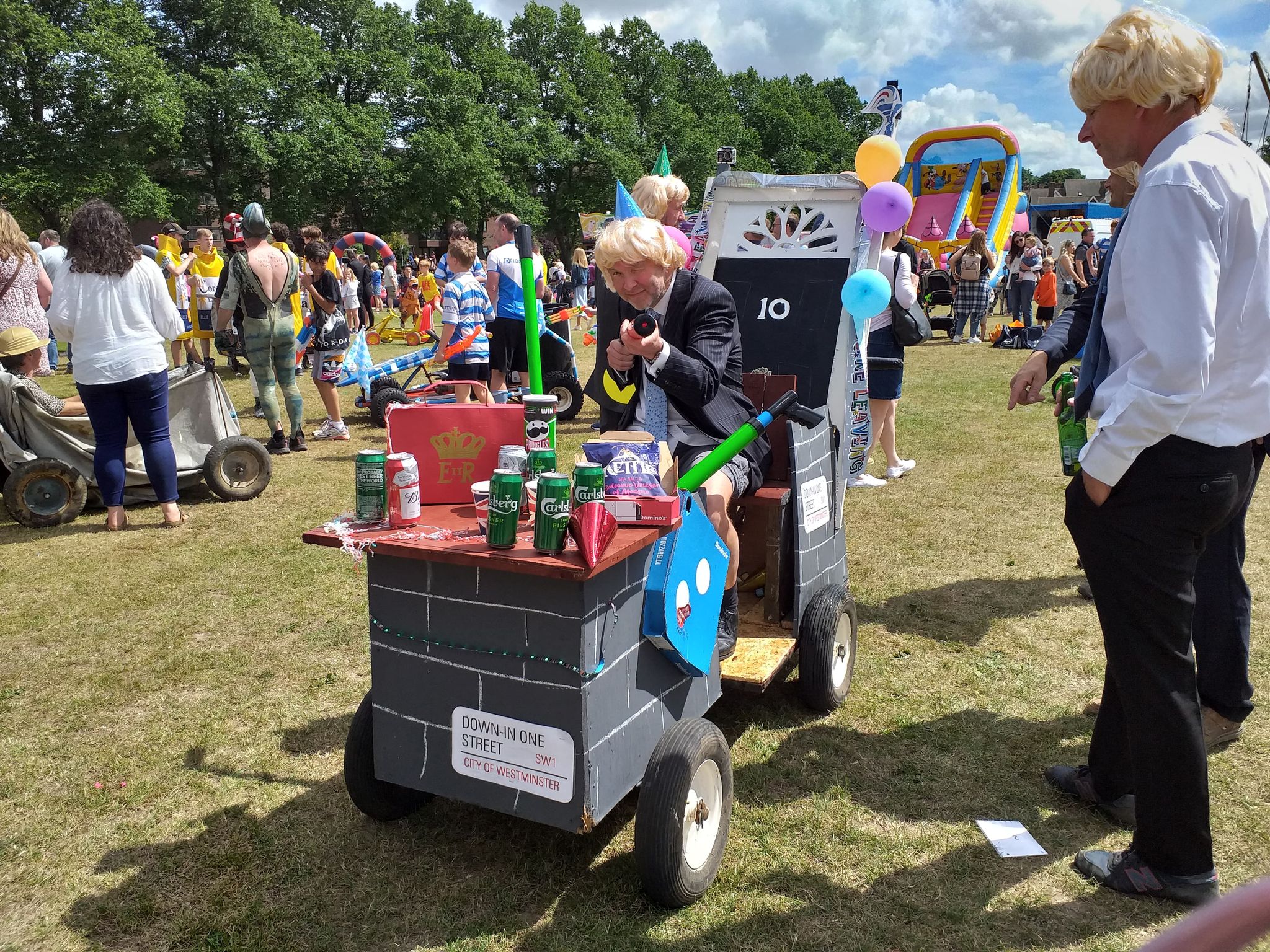 The Pram Race has been run since 1977 with the objective of raising money for local causes.  Starting in Master Park, participants in fancy dress push a pram along the route stopping at each of the seven licensed premises on the way where they have to down a drink as fast as they can.  Both spectators and participants can expect to be drenched with water bombs and water pistols!
The route finished in Old Oxted High Street where the contestants gathered after the race for the after party and awards ceremony.
Photos credit:  Tracey Franklin